I have never actually seen cotton fields in real life but these photos makes it look like a magical place where dream can take flight. I met Chantel Beukes, the creative behind the La Fede brand at a mommy breakfast that was held by Just a Mamma. Each of the mammas at the breakfast got to share their inspirational stories and journeys that led them to create on a full-time basis.
A few creatives came together to showcase some of their pretties in a cotton filed with two small models to add a dash of cute to the mix. Natural earthy tones with a pops of blush. Local Handcrafters, Small Makers and designers. Plenty inspiration to be had! The images were taken by Chanel Oosthuizen Photography.
'We're conscious in our design style and making process. When Chanel and I started talking about celebrating the beauty of Nature in a way that we can showcase local designers and small makers I knew instantly who we needed to include. Celebrating our farmers, the milling process and the making process in such a loving manner.
Remarkable Local designers and makers came together to celebrate the beauty of Cotton. Showcasing Raw Nature to finished product in a fun and loving way. We celebrate 'Making' and the beauty of Nature in this shoot.
When embarking on a styled outdoor shoot always take water and sunscreen. When working with small children, know that you only have a limited time to capture and work fast. We found that the kids where happiest when doing what they wanted to do and we worked around that. Capturing their interactivity with nature and objects.'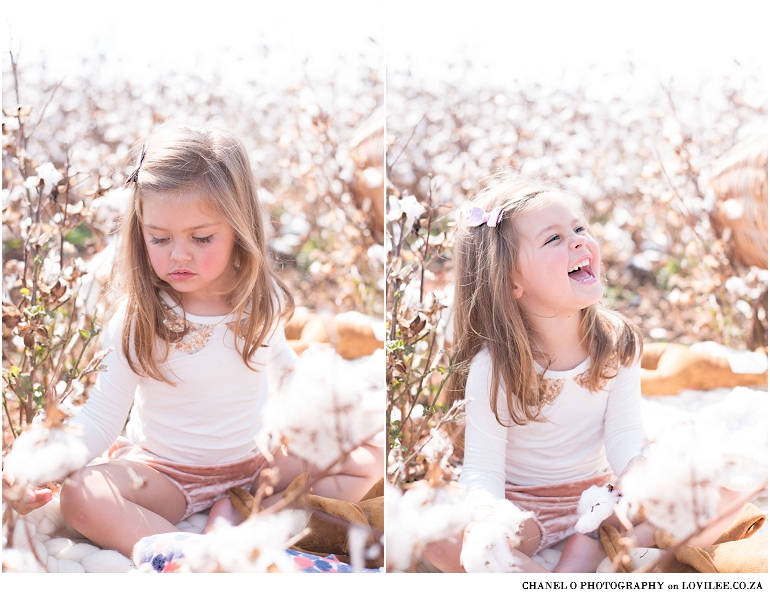 Other lovilees that took part in the cotton fields shoot included
Mayalief
My Tiny Teepee
Mooo Wool
OH MY BABY on-line store
Dismoi
Hallo Jane
Annapatat Kids Clothing
Let's get social
Instagram:
@lovilee_za
Twitter:
@lovilee_za
Facebook:
@lovileeblog
or subscribe to never miss out on any new articles
in this link
.