Katy's Palace Bar in Kramerville, Johannesburg is a one of a kind wedding venue that is such a stunning industrial-like backdrop to a ceremony and wedding reception! Mario and Antoinette decide on this unique venue for their special day that was anything but ordinary.
The wedding photos
They challenged the L'Afrique Photoraphy team to find ways of visually expressing their desire to create their own story rather than relying on dated or stereotypical images and shots. These images beautifully capture their insistence on creativity and originality.
The wedding dress
The floral wedding dress had me in awe! Dimity Bridal Studio made Antoinette's exquisite dress using lace from Antoinette's mother's own wedding dress. Similarly, the lace from Antoinette's grandmother's wedding dress (from the '50s!) formed part of the flower girls' dresses.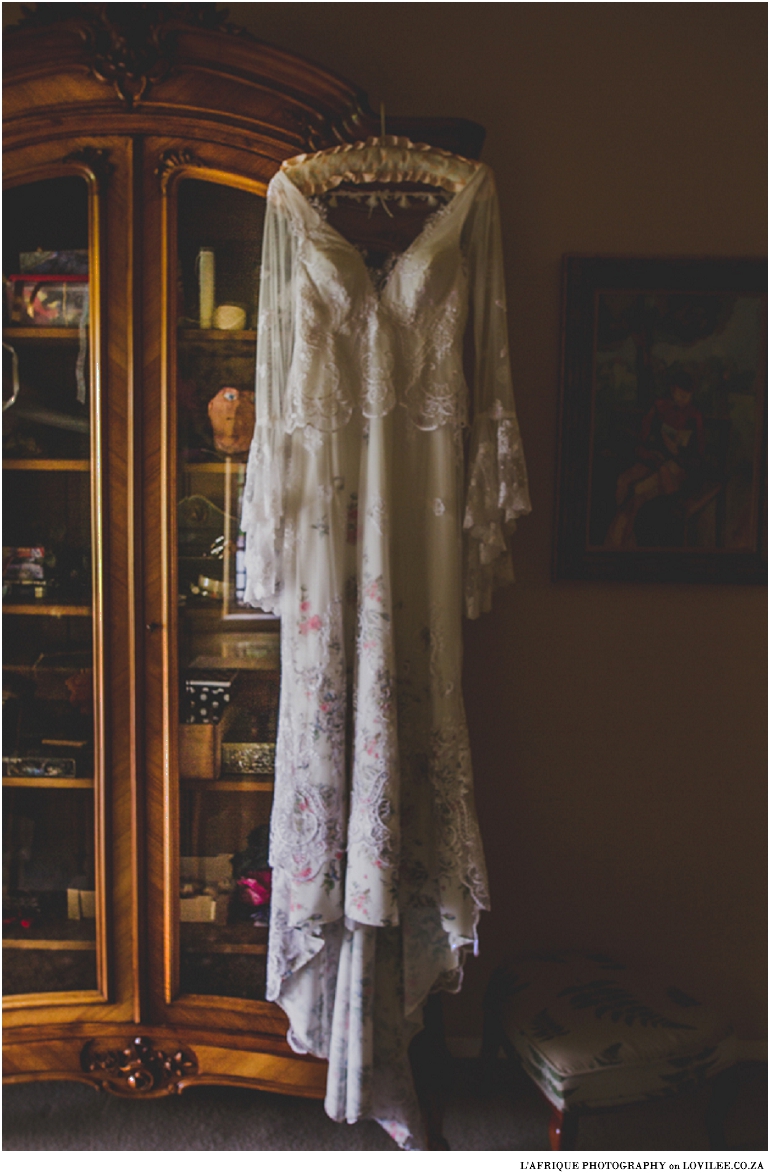 The wedding decoration
The earthy tones and use of simple natural elements lent a sense of sophistication to this day. I really liked the idea of using the fresh potted plants as they could make for great gifts or even keepsakes afterwards. The use aof a single fern leaf on each of the place settings tied the colours and look together perfectly. Katy's Palace Bar in it self is just such a stunning venue that you can focus on less table decor and still pull off a breathtaking ceremony. (Those purple velvet curtains… ? #justsaying)
The ceremony and reception
The wedding ceremony itself took place on the balcony of Katy's Palace Bar with the Sandton skyline providing a breathtaking backdrop. The bride is vegetarian and so the vegetarian wedding menu for the most part consisted of delicious vegetable curries, salads and quiches by Fresh Creative Catering.
The wedding cake
The fine artisan cheese wheel cake by Flavourex took the place of a traditional wedding cake
Let's get social
Instagram:
@lovilee_za
Twitter:
@lovilee_za
Facebook:
@lovileeblog
or subscribe to never miss out on any new articles
in this link
.